How we can help you within this Key:
Below is an ever-evolving list of suggested Strategies, Tactics and Tools within the key of Capital. Our aim is to assist you with any of these in one or more of the following ways:
a) Create for you
b) Assist you in creating
c) Critique for you
d) Educate you in
e) Suggest Affiliate Network specialists who may be able to assist
Successful Outcome:
Clarity on which market(s) you will be active in, how you will win (why potential customers will buy), having the core capabilities and systems to deliver your strategy and the entire team understanding the company goals, aspirations, destination and purpose. Business owners personal strategic & financial goals and plans are clear.
Our Definition:
'A clear, achievable and profitable destination under-pinned by a set of tactics to arrive'.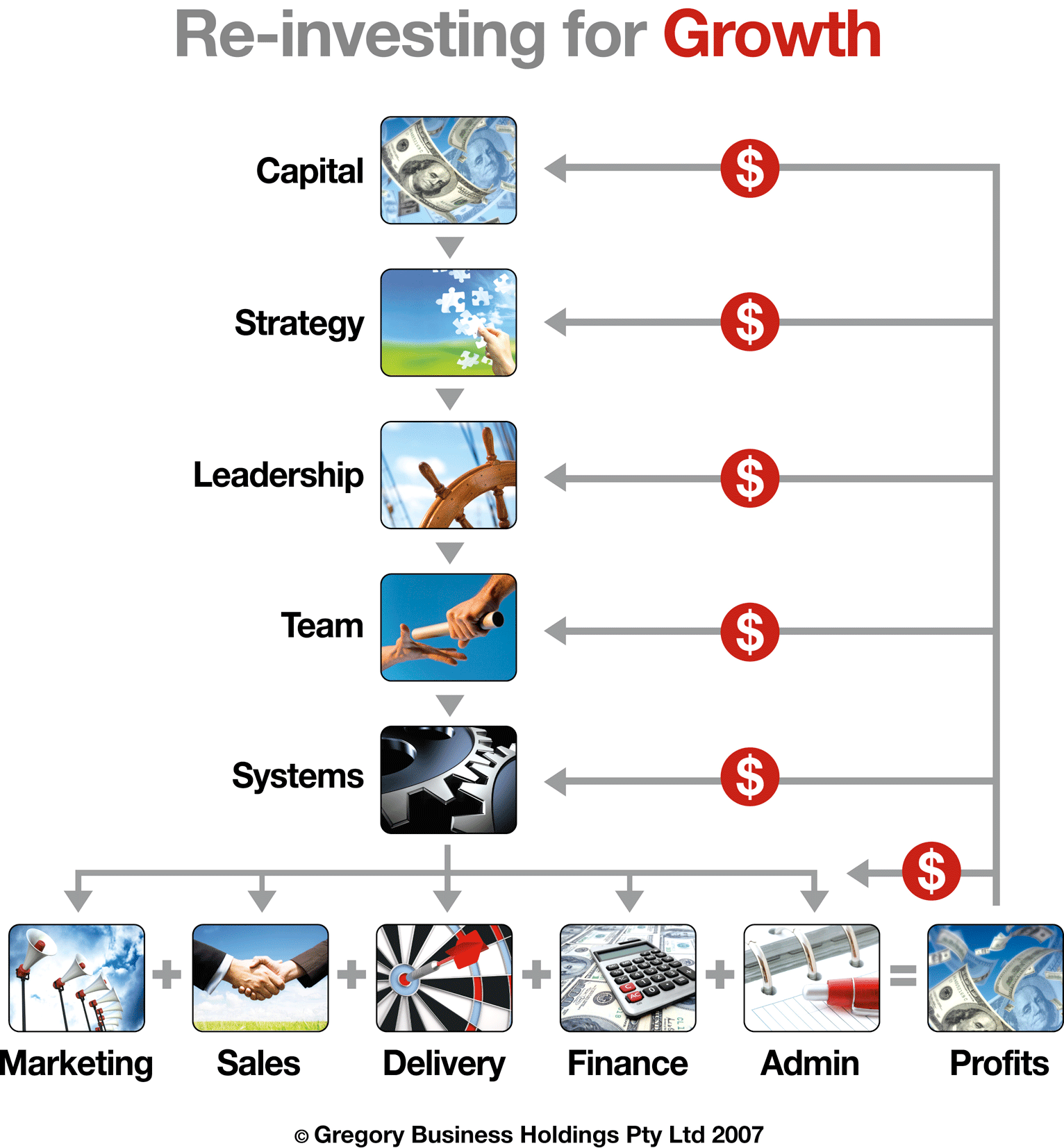 Your Strategic Business Plan & Model
Personal Financial Goals as part of your Strategy
Break-Even and Capacity Estimations
Clarity on Price Points and Position
Reducing Over-Utilised/Over-Valued Industry Factors
Increasing Under Utilised/Under-Valued Industry Offering
Assessing Current and Potential New Market-space
Your Company Cause or Purpose, Why you're in Business
Business Financial Goals as part of your Strategy
3 to 5 year forward planning
Capital and Cashflow Components
UMSP's (Unique Meaningful Selling Points)
Company Identity & Branding
Team Structure & Framework
Eliminating Un-Needed Industry 'Norms'
Adding New Industry Components/Offerings
Suggested Strategies, Tactics and Tools with the Key of Strategy:
Our Proprietary Methodology
Strategy

2nd Key of the '10 Keys to a Profitable Business'