How we can help you within this Key:
Below is an ever-evolving list of suggested Strategies, Tactics and Tools within the key of Capital. Our aim is to assist you with any of these in one or more of the following ways:
a) Create for you
b) Assist you in creating
c) Critique for you
d) Educate you in
e) Suggest Affiliate Network specialists who may be able to assist
Successful Outcome:
Every team member understands exactly what role they play in helping the business continually and repeatedly 'run' smoothly. All team members have the required resources to enable them to work efficiently and effectively while consistently achieving the desired outcomes.
Our Definition:
'The infrastructure, business workflow, policies, processes and technologies used to run the business'.
Systems

5th Key of the '10 Keys to a Profitable Business'
Business Assembly Line' Workflow
Supporting Tools, Technology & Resources
Annual Strategic Meeting Structure, Agenda & Framework
Quarterly Strategic Meeting Structure, Agenda & Framewor
Flowchart or 'Assembly Line' Workflows
Embracing Current & New Systems
'Customary Business Practices'
'Strategic Management Process'
Monthly Tactical Meeting Structure, Agenda & Framework
KAISEN 'Constant Never Ending Improvement'
Suggested Strategies, Tactics and Tools with the Key of Systems: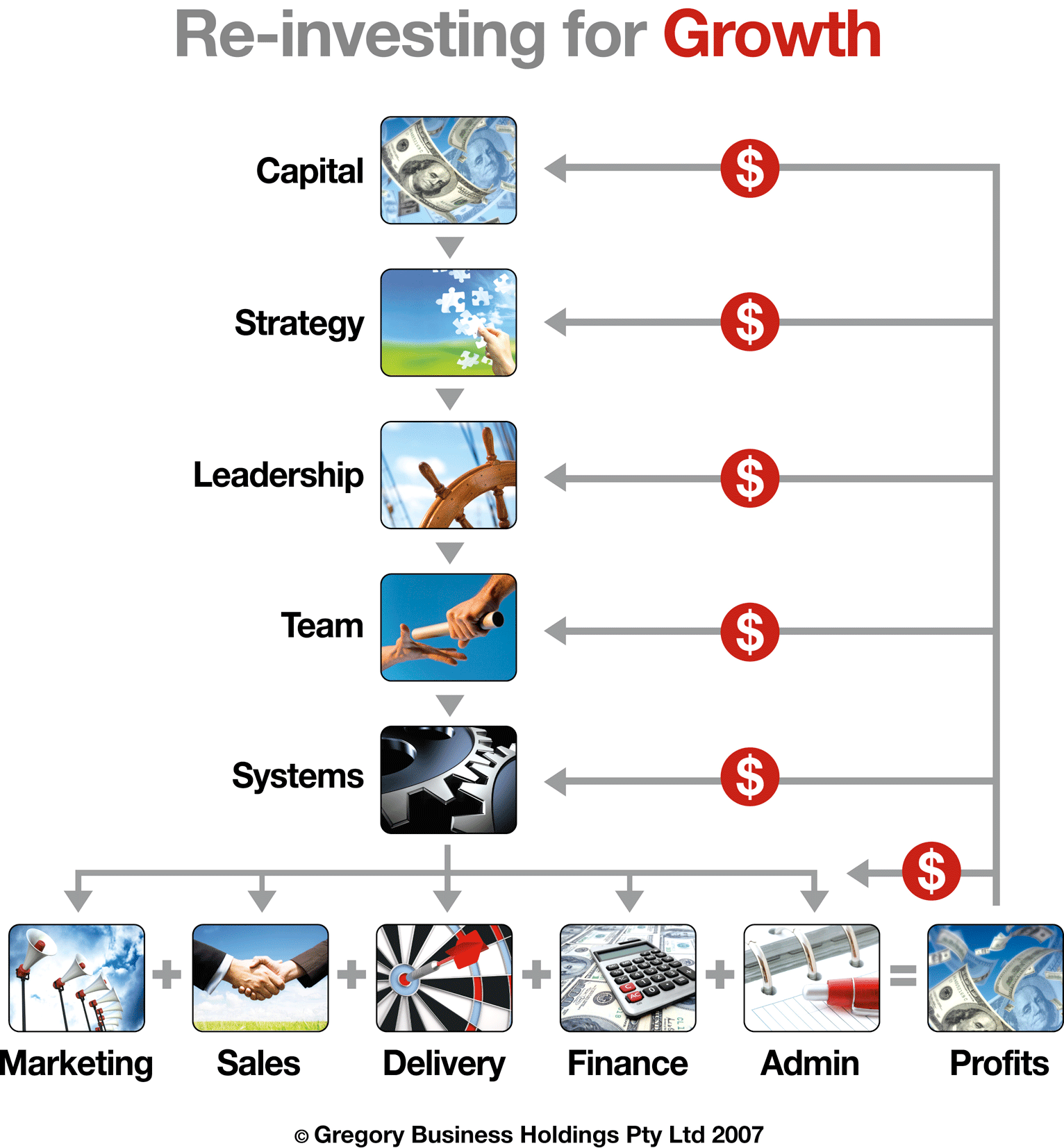 Our Proprietary Methodology